Preschool Registration & Tuition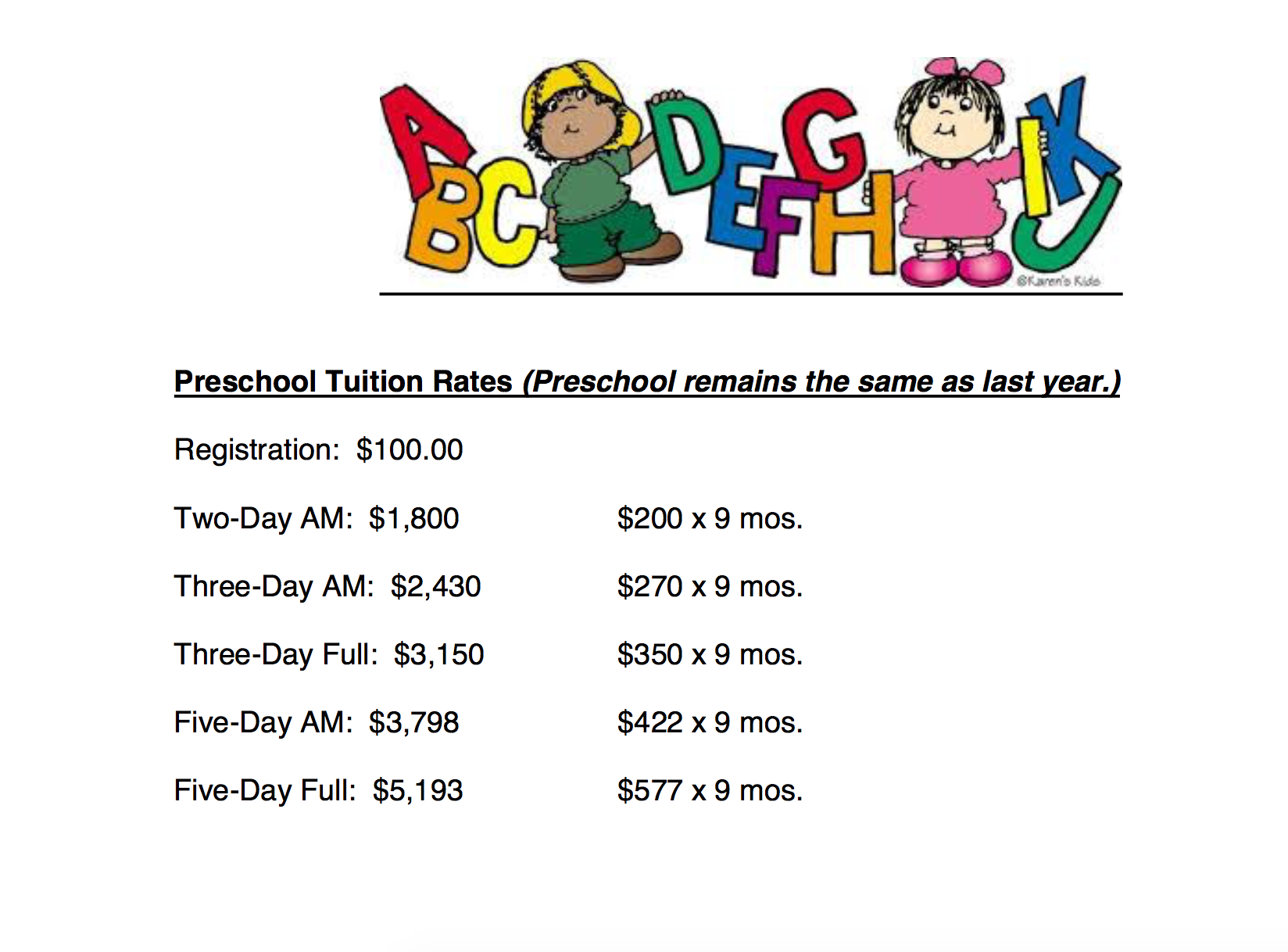 There is a $30.00 enrollment fee if you are paying quarterly or monthly and a $10.00 fee if you are paying semi- annually. There is no fee if you pay annually. There is also a non-refundable registration fee of $200.00 (includes $100 for registration and $100 for tuition).
Please note: Your child must be 3 years old on or before September 1st of the current year before entering preschool.
For more information, call 847.623.8446 or to register, use this form.