We welcome new families into our school after the pre-registration process for present families is complete. Families on our waiting list are contacted and invited to register. Paperwork is sent out via email. Parents are asked to complete paperwork within a two week period. They are added to our family list and receive additional information throughout the summer months.
All of our families are asked to complete a tuition contract which requires them to pay tuition in a timely manner (monthly, quarter, or entire amount). The contract outlines the plan for the family based on the number of children and payment preference. In addition, the contract requires parents to attend Mass and receive the sacraments (with their children) and volunteer for one of our many activities or fundraisers.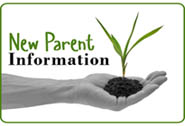 If you would like more information about our school,
please complete the inquiry form and a member of our staff will contact you.
Thank you.